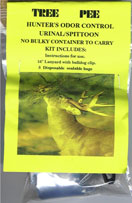 TREE PEE Urinal Spittoon Kit $4.95
Use this kit to eliminate game spooking odors produced when nature calls or using tobacco products. Weighs 3 oz.
Kit Contains: 16 Inch Forest Green Lanyard with rustproof bulldog clip; 5 Heavy duty re-sealable bags (freezer type bags); Detailed Instructions.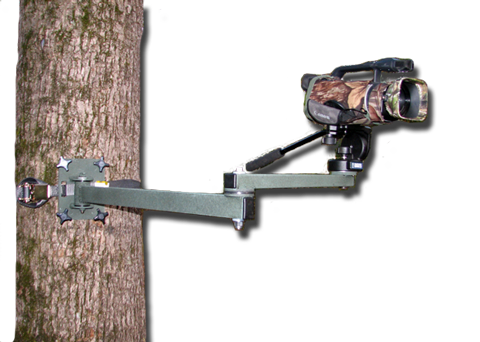 Tree Stand Video Camera Mounting Swing Arm
High quality and smooth operation to improve your footage from a Deer stand.
See the Video Camera Arm page for more information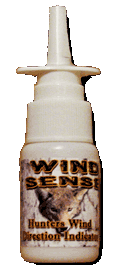 WIND SENSE- Wind Direction Indicator $3.95
Scent free wind direction indicator for hunters. This unit sprays a fine mist of atomized water into the air which will detect even the slightest breeze.
Refillable and reusable
More Info...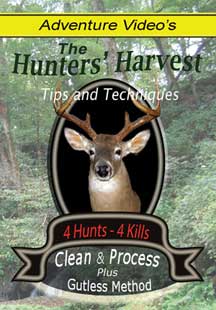 Reduce mess, save time and money, improve hunting skills, learn, and be entertained all in one video!!
Click here for more information.
Buy it here for only $13.95 (Lowest price on the web)

Learn the tactics used to prepare, set-up, hunt, harvest and clean 10 wild Turkeys!
Click here for more information
$12.75 Free Shipping!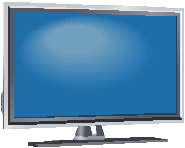 Adventure Video Outdoors DVD-
Purchase your copy of our outdoor program as seen on TV.
Includes extras and deleted scenes not shown on TV. Be sure to include the episode number in the provided block.
$12.95 Free Shipping!