NEW!!
Clip-on LED Cap Light, a must have item for anyone needing hands free lighting for fishing, hunting, or around the house projects.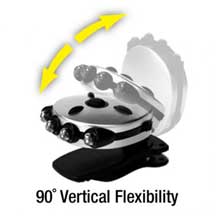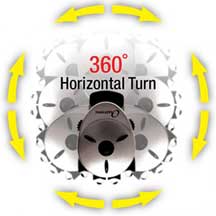 Buy it here for only $9.95
Operates on 2 Batteries 4 are included with each light.



Buy Securely with Paypal.
Quarrow Clip-on Multi Position Led Light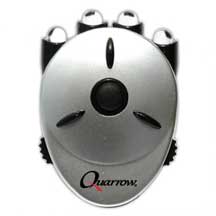 Unlike most clip on cap lights, these handy lights will clip on to anything and allow you to direct the light where it is needed. The multi position head clicks into position and stays pointed wherever you aim it for hands free light on demand. The features built into this light makes it one of our favorites tools for use in the field.
No cap or hat is required for these lights but if you prefer, you can buy a cap here.
Description;
The Clip-On Cap-Light is a sleek, multi-directional clip-light with an easy to activate push button switch. The Cap-Light is light weight, only 0.8 ounces with batteries. Switch between 2 or 4 LED's to best suit your lighting needs. The head of the cap-light rotates 90° and turns 360° to give you lighting in any direction. Water-proof and shock-proof, this cap-light is one of the most versatile lights on the market.
Features;
4 powerful White LED's output 7.2 lumens (bulbs rated for 110,000+ hours of life)
Water-proof and shock-proof
Head tilts and turns to provide light in all directions
Two lighting modes - 2 White LED's on or 4 White LED's on
Specifications;
Output – 7.2 lumens
Length – 2"
Diameter – 1.375"
Weight – 0.197 lbs.
Batteries – Two CR2032 batteries (2 sets of batteries included)